Happy Holidays everyone!
In an amongst the wall painting and box unpacking, I've been trying to make plans about how to make our house feel more like a home. We have this really nice open kitchen in our new home. It has exceptionally tall ceilings and an alcove that stretches above the cabinets to the vaulted ceiling. One of those places that naturally attracts dust and nicknacks, in equal parts. In the past, I would have crammed that space full of my antique kitchen tins and a collection of teapots, but in an effort to keep clean lines and have a more modern feel, I've been exploring what to do with that space besides just fill it.
After watching one too many episodes of
Fixer Upper
on HGTV, I got some inspiration on how to make my kitchen feel a little more modern and little bit country at the same time. Adding an antique or antiqued sign seems like a good option for that otherwise empty space.
Here are some of the best options I found on
Etsy
.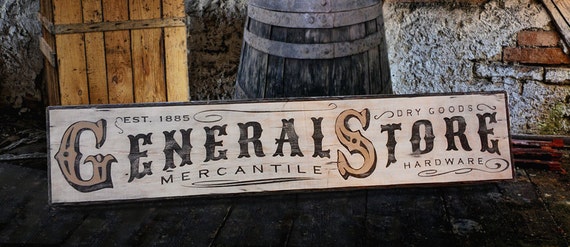 If I don't see you again before Christmas, Merry Christmas!!!!!!!!!!!